The following are school fundraisers and events for the 2017-18 school year. We will need many volunteers – so stay tuned for details on how you can help!

Gift Wrap Fundraiser – September 25-October 6, 2017
Fall Family Movie Night and 6th Grade Haunted House – October 27, 2017
Scholastic Fall Book Fair – October 23-27, 2017
Auction – (information coming soon!)
Jog-a-thon – April 6, 2018
STEAM Open House – May 2018
Annual East Sacramento Garden Tour: May 12-13, 2018
Mark your calendars!
**Your child's teacher may also need volunteers for parties and/or field trips.
He or she will contact you as needed.
(David Lubin Tax ID# 94-2848564)
---
SCHOOL CENTS AT ARDEN FAIR MALL
How to Earn Points:
Option 1: Shop Arden Fair stores and restaurants and turn in your receipts. Present original receipts to Arden Fair Guest Services where they will be logged, stamed and returned. Or place your receipts in the provided envelope and drop in the School Cents Box at Guest Services. Or write "void" on your receipt and log it in online at marketingguru.com/receipts.
Option 2: Attend Arden Fair Kids Club and earn 1000 bonus points. View upcoming Kids Club events.
Option 3: Shop these stores in August and receive TRIPLE points for your school. See monthly flyer for stores.
How to Turn in Your Receipts:
Option 1: Simply present your original receipts to Arden Fair Guest Services where they will be logged, stamped, and returned.
Option 2: Write "void" on your receipt and log it in online at marketingguru.com/receipts.
Option 3: Fill out the provided log sheet using your corresponding receipts. Attach all original receipts and present to Guest Services, or place in one of the envelopes provided and drop in the School Cents Box located at Guest Services. No loose receipts will be accepted.
School Cents at Arden Fair Rules
Kids Club to Earn Extra Points
---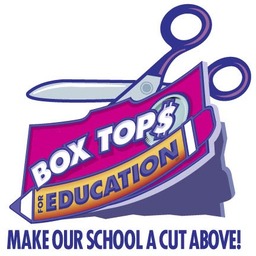 Box Top$ for Education Class Contest
Cut out & bring in your Box Top$ for Education.
Ask family, friends, neighbors, & co-workers to save them for us. 
---
What is the eScrip program?
Introduced by Electronic Scrip Inc. (ESI), the eScrip program is a fundraising program that allows participating merchants to contribute a percentage of your grocery loyalty cards, credit card, and debit/ATM card purchases to the school or organization of your choice. (See eScrip merchant list for participating merchants and cards accepted by each merchant.) Paper-based fundraising programs have become a proven benefit to schools, churches, organizations, and to all the children involved with these participating organizations. The eScrip program brings an unprecedented ease of use and many other advantages to fundraising programs — it's the best vehicle for simple, year-round fundraising. The eScrip program streamlines the whole fundraising process and puts everyone — the organization, the kids, their parents, and the community — in the winner's circle.
To sign up simply register online or click on the image above to learn more about it.
eScript Group Name: David Lubin Ptg
eScrip Group ID – 136952191
Make Holiday shopping count for David Lubin! Information here: Online Mall and Dining Rewards
---
Garden Tour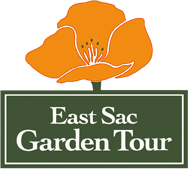 Held annually on Mother's Day weekend, the David Lubin Garden Tour is our key fundraising event of the year. It supports all of the enrichment programs operated by the David Lubin PTG. With the help of homeowners, local garden centers, designers and landscapers, the gardens of numerous east Sacramento homeowners are open for viewing to the public. To learn more, please go to the Garden Tour website.